REESE HOMES
True Affordable Luxury.
Reese Homes award-winning home builder, is dedicated to enhancing the lives of our clients by providing a home with the highest quality construction and architectural design. Together with your vision and the expertise of Our Team, we are committed to establishing a partnership to ensure your home is a reflection of your own personal style.
The quality of work produced by Reese Homes is top shelf. No matter what you need done; Reese Homes will be professional from start to finish. The best thing about using Reese Homes is the attention to detail and concern for the home owners, throughout the building or remodel process. Reese Homes makes you feel like part of the family, and you are! Resse Homes builds homes for the modern home buyer and the next generation of homes have never looked so good!
Englewood, FL
New Home Builders in North Port, FL
Do you want something a little out-of-the-ordinary for your next home? Reese homes are new-build homes which showcase cutting-edge design features and an eco-friendly approach that ensures your new property will be economical to run and maintain. We are experienced in building developments across the North Port area, creating high-grade homes that can be customized to meet your specific requirements.
Reese Homes – Make Them Your Own
We are a North Port home builder that offers a great selection of homes, built to our spacious, functional floor plan designs. All of our properties are built in line with Florida building codes and regulations, which ensures you get a safe, durable home that is built to last. In addition to a wide selection of standard features, we are also happy to customize your home to suit your needs. If you have a particular feature, you want to see included, just let us know and we will be happy to provide it for you.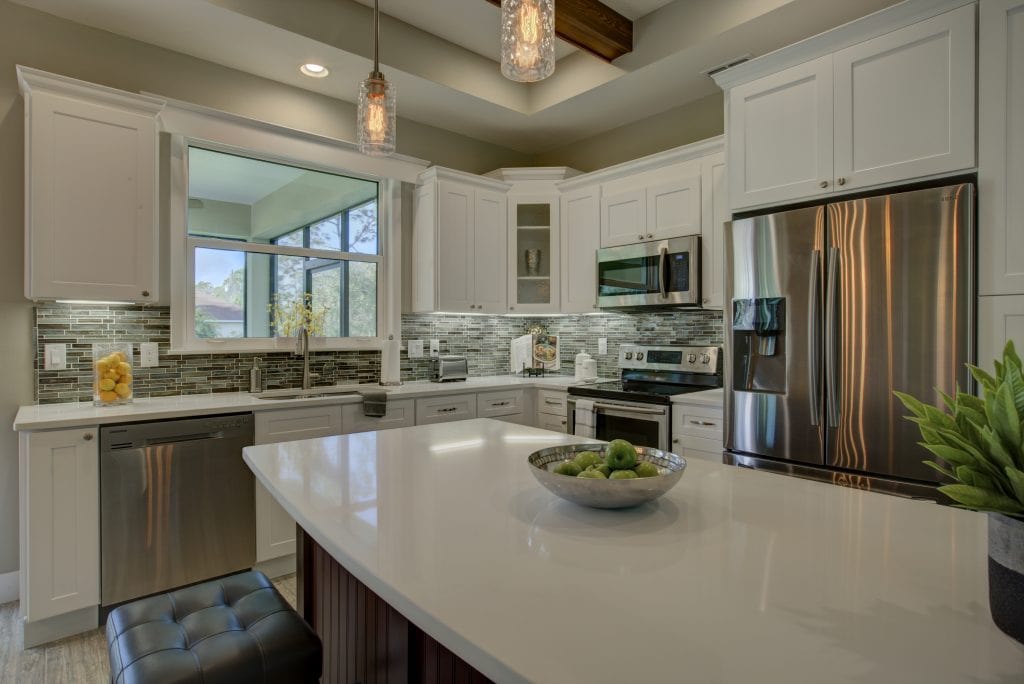 We Build New Homes in North Port
From skilled landscaping through to an over-sized garage, wide driveway and impact glass windows, we have incorporated a wealth of premium features into every house that we build. We aim to build properties which offer great value, which is why we never skimp when it comes to our materials or workmanship. For anyone that wants a beautiful, modern home, we have the perfect property available.
North Port Reese Homes – Properties You Can Depend On
As an award-winning company (we have won six awards in the 2017 Parade of Homes), we are proud of our reputation for building high-grade homes that look amazing and are built to provide a comfortable living experience. We are committed to ensuring every customer ends up with their dream home. To find out more about the homes we have available in North Port, call us at (941) 888-5068.